Children's Ministry
Current Teaching Schedule
We ended February by beginning our Lenten Series. Lent is the time when we prepare our hearts and minds for the celebration of Holy Week and Resurrection Sunday. So all of March will be about Lent.
April moves us into Palm Sunday, with Jesus' triumphal entry into Jerusalem and the beginning of Holy week, and Resurrection Sunday, when Jesus rose to life again. We will have an Easter egg hunt after church on Easter Sunday.
We will return to the Gospel Project after Easter Sunday, picking back up in the Book of Numbers.
For more information about our curriculum, visit the Gospel Project website.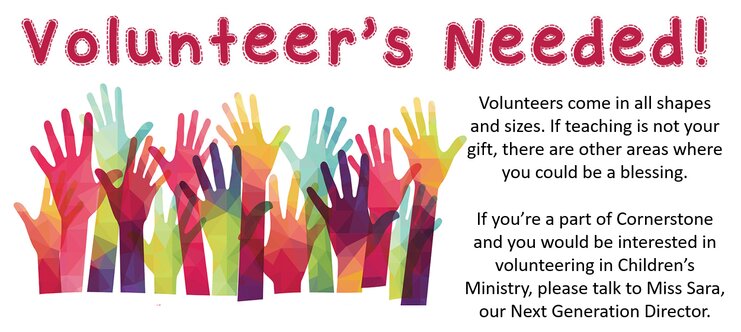 You can email Miss Sara at cornerstonenazkidz@gmail.com.